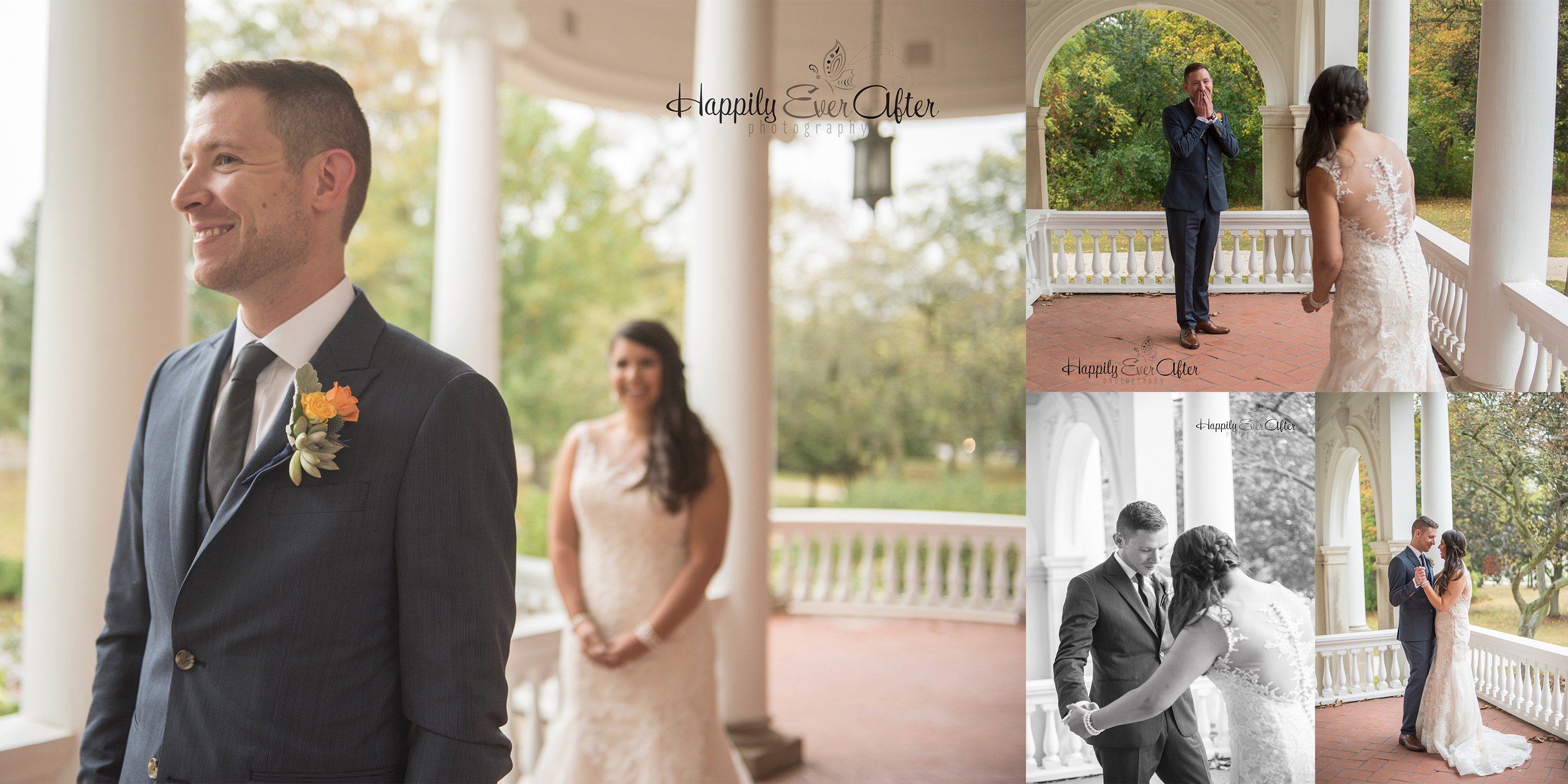 A First Look is set up before the ceremony, in a private location where the groom is waiting for his bride. He has his back turned, and she is brought in. She tells him to turn around and they see each other for the first time, in their wedding clothes, about to become man and wife. They embrace, and all the emotion of everything that has lead up to this moment comes bubbling to the surface. They have a few minutes to connect, talk and be together.
    Couples who decide to have a first look have several reasons for doing so. Some want to privately experience seeing each other for the first time because they want it to be personal and intimate, something between just the two of them. Not that family and loved ones are being excluded from this moment. Rather, the couple will be sharing the entire day with their guests, and simply want a little while to themselves to soak it all in before the wedding excitement begins.
           Brides and grooms who do the first look usually get their photos done before the wedding. This leaves them free to enjoy their day without fitting the pictures in between the ceremony and reception.  There's less worry about schedules and timelines. It gives couples a chance to relax a little before the ceremony, and hang out with the bridal party before heading into the reception. Some couples decide on a first look so they can spend time enjoying their cocktail party with their friends and family. It's nice to spend a bit of quality time with guests before dinner and dancing begins.
    The First Look is a fabulous new wedding tradition that will be embraced by many more couples in the future. I'd absolutely recommend it. The photos are always full of beautiful emotion, and it's one more memory on your wedding day that you'll cherish forever.